Sigh. I hate to write down this. I believe there should be other way to solve this.Its really unprofessional service. Since they got me 2 times. This time i should stop this and i think i should share this to others.
If you believe your product is good, you should not have to worry customer will come and recommend to others easy peasy.
If you honest in business, you will have customer trust.
I have 2 scenario why you should stay away from Joomlatools.
I request to update or remove current payment information.
They say "Payment information cannot be remove".
See the screen shot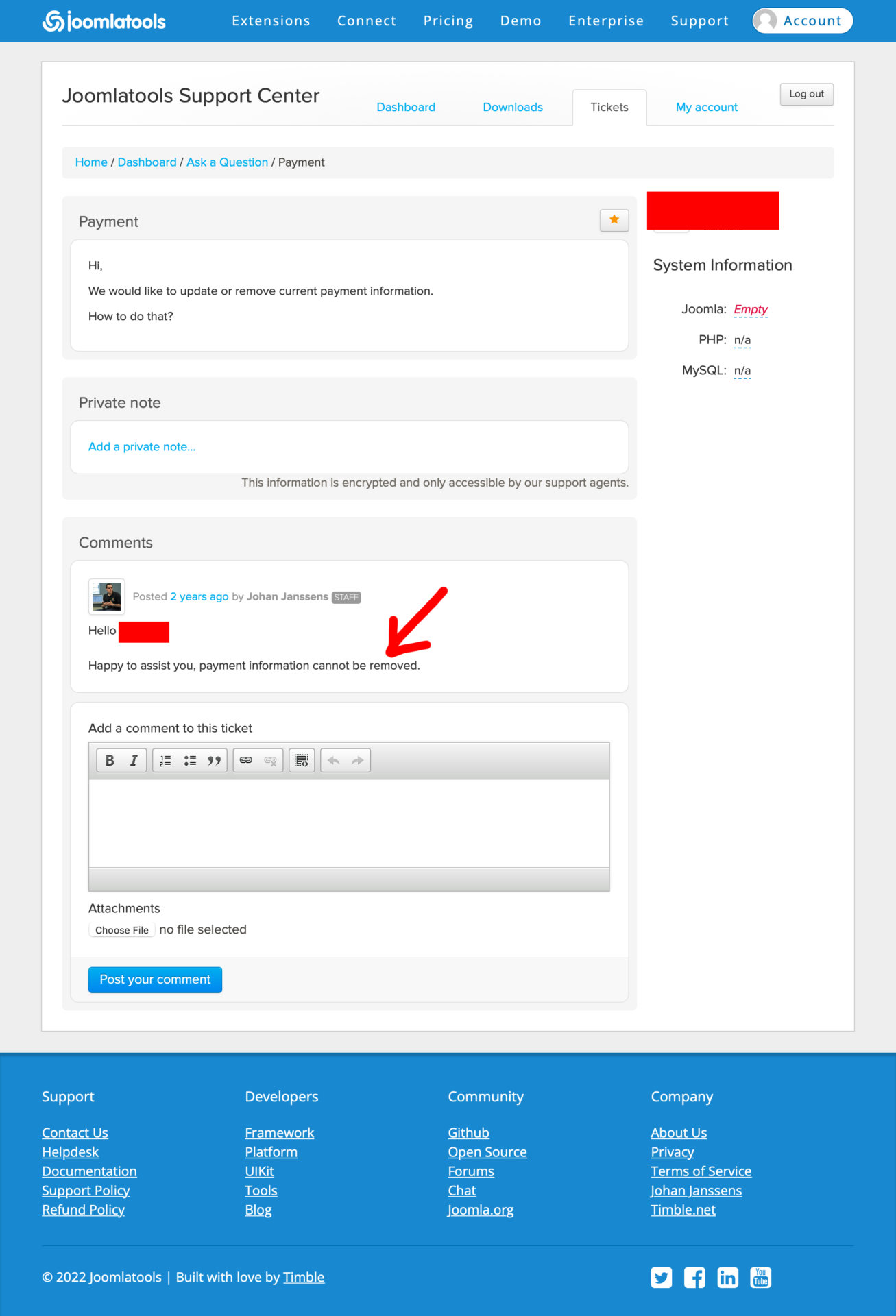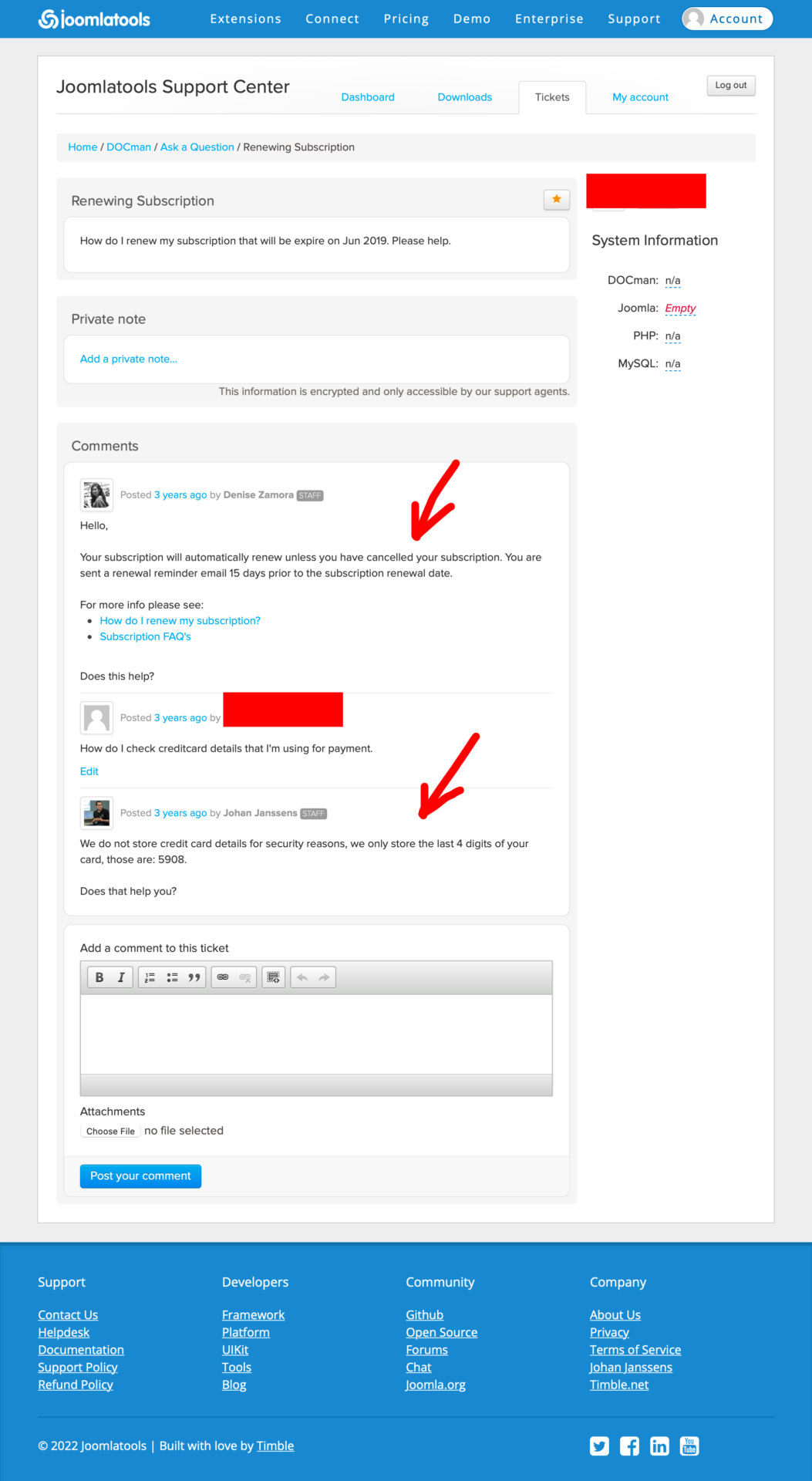 Come on. It is 2022 already. What the hell of services in 2022 that cannot update or remove payment information?
2. I open two (2) tickets regarding on "Payment Cancellation and Cancel Subscription and Request Refund"
They remove those tickets!!!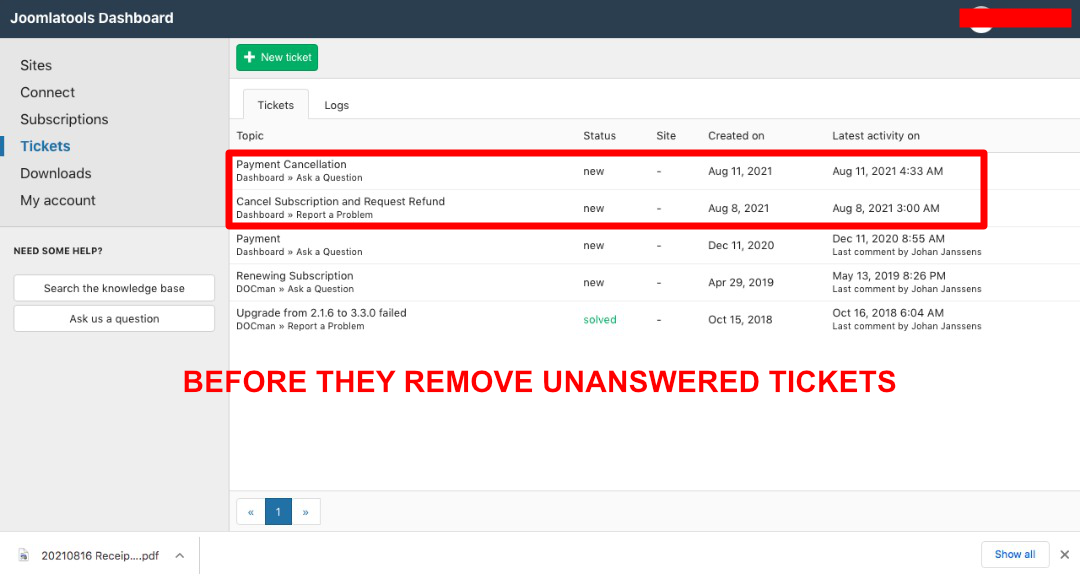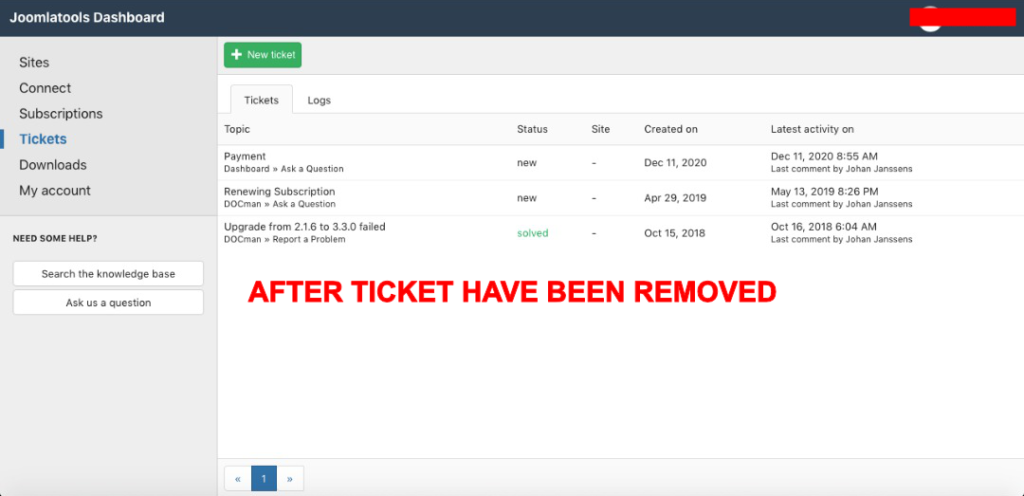 You did not believe it? I also did not believe this. Just see the screen shot taken. See the date how they did not response to any of the tickets.
I hope this post will create some awareness to others before they make any purchase from Joomlatools. I really disappointed with what has they done.
Looking for webhosting?