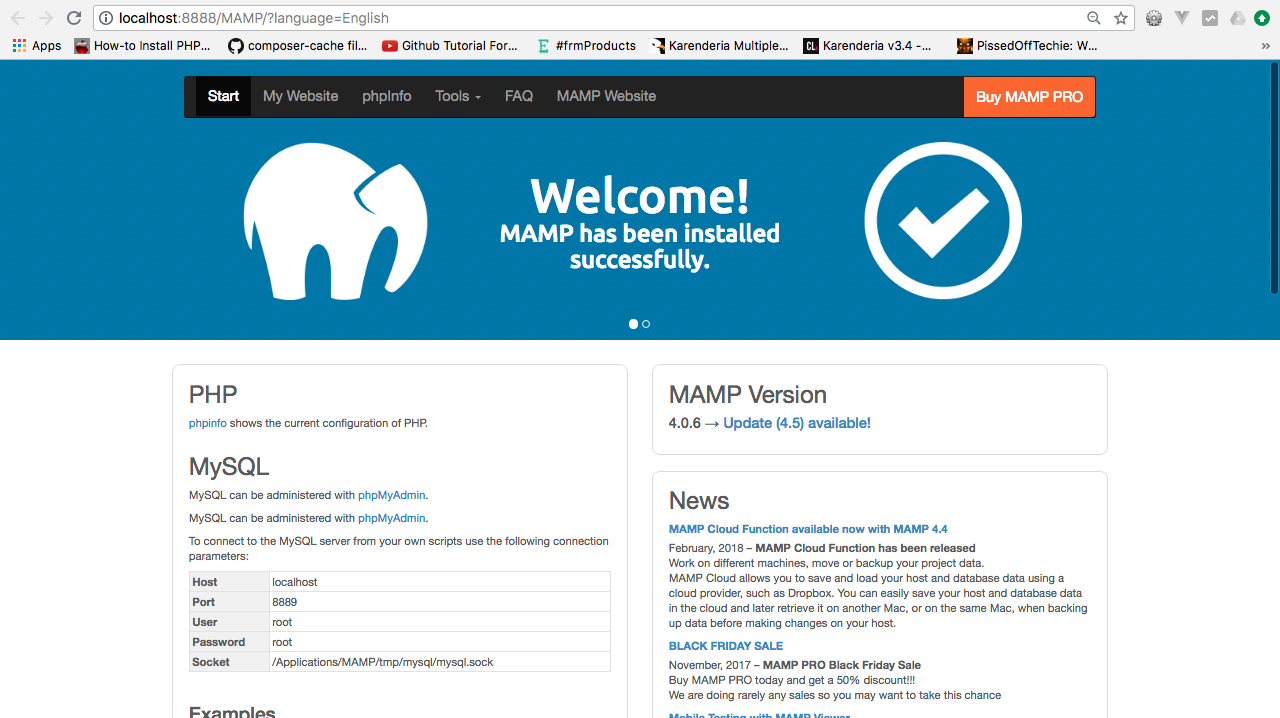 Or do you have other options for local server? They just release MAMP 5.1, with MySQL version update from 5.6 to 5.7.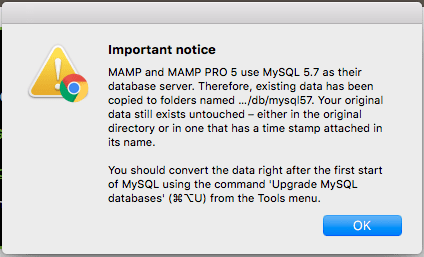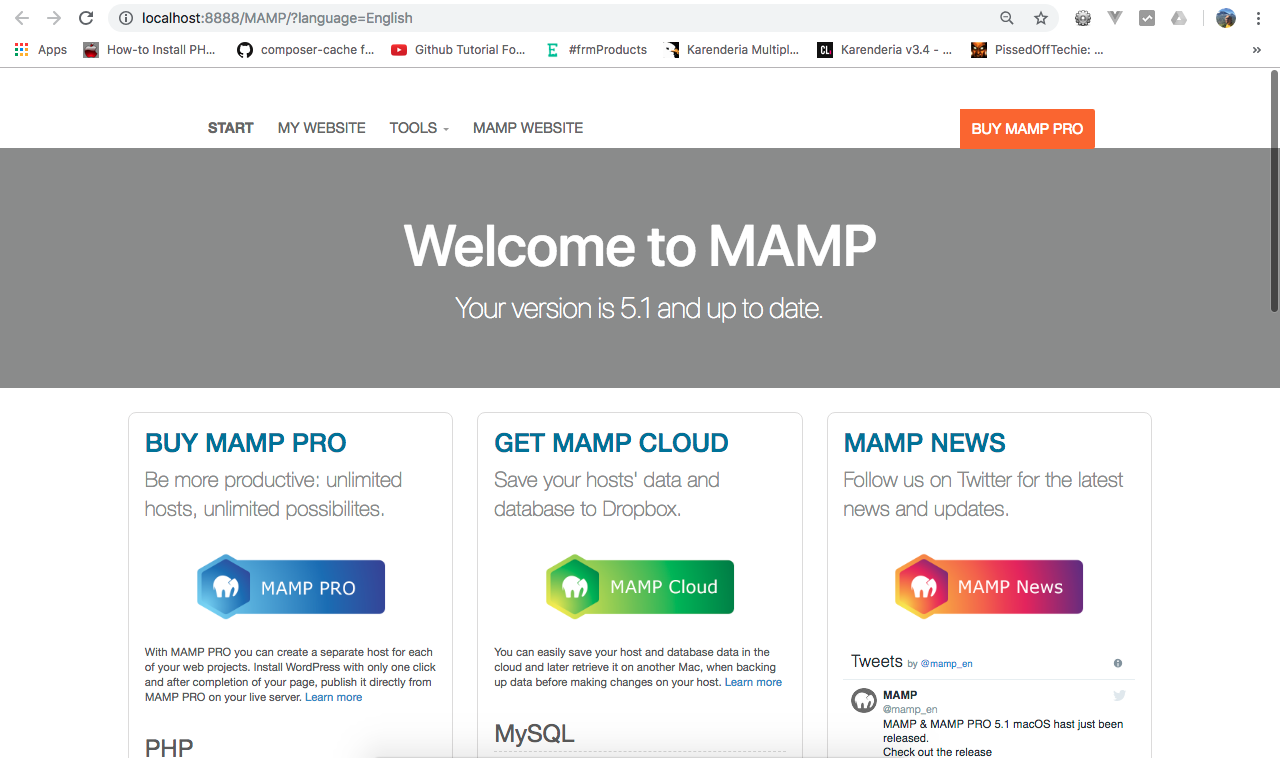 Now they the free MAMP also get the PRO MAMP CLOUD features. Quite interesting features to try as i have problems to backup and manage all my apps databases.
What is MAMP Cloud?

The very popular cloud function of MAMP PRO is now also available in MAMP. MAMP Cloud allows you to save and load your host and your data of one database using Dropbox. You can easily save your host and database data in the cloud and later retrieve it on another Mac, or on the same Mac, when backing up data before making changes on your host.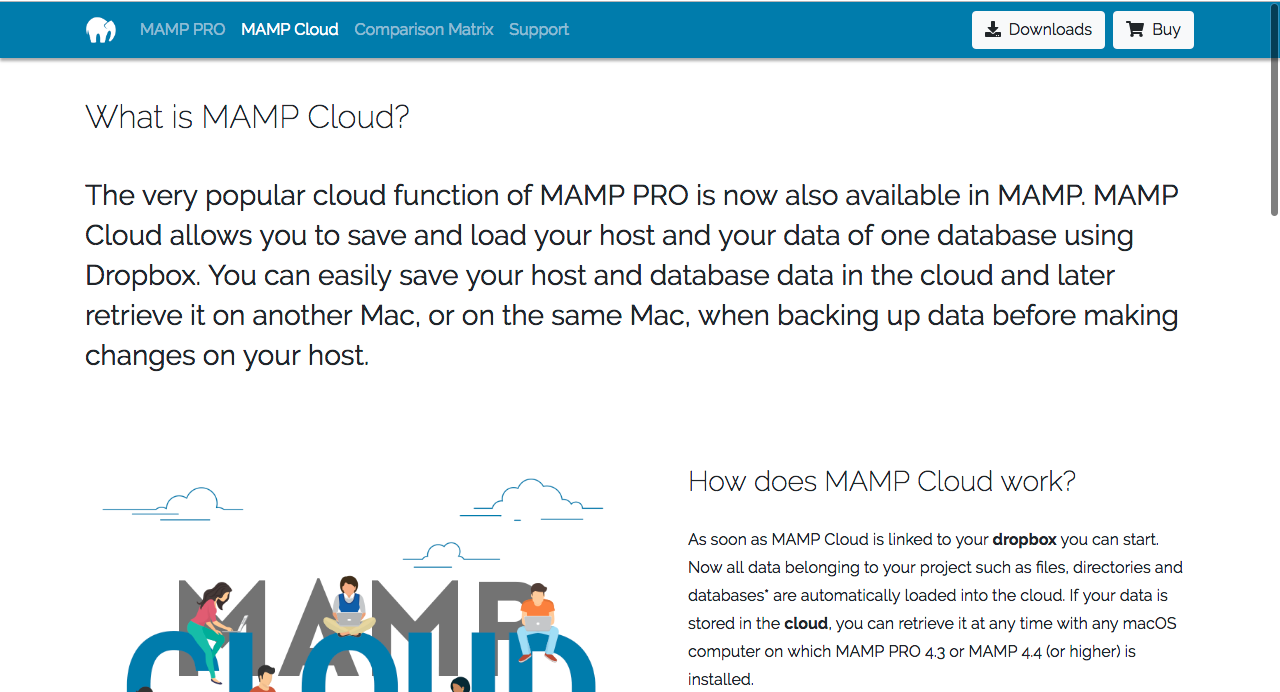 I hope the upgrade process is smooth!