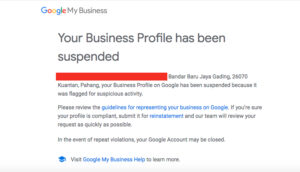 Yesterday i got email from google with title "Your Business Profile has been suspended". Aiyaaa some more unneeded headache to solve! Hahaha.
They did not mention why this business profile has been suspended exactly but i believe it could be something related to this guideline.
To overcome this issues we need to go for reinstatements process, which we need to answering some questions and submit some proof of existences of our business.
I am very lucky to settle this issue within 12 hours as they mention it could takes longer. Below is some of my suggestions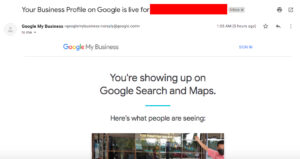 I did the reinstatements process and submit my SSM as supportive document and it works! I hope this will help you too! Good luck!